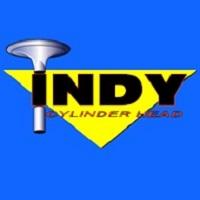 27th Annual Indy Cylinder Head Chrysler Performance Trade Show and Swap
Two full days of cars & parts with over 50 parts vendors! 150,000 Sq. Ft. of heated indoor arena space.
VENUE COVID 19 SAFETY MEASURES (as of 2/25/22)
The Indiana State Fairgrounds & Event Center follows the Indiana Department of Health and Center for Disease Control and Prevention's (CDC's) guidance on COVID-19 protocols for the State of Indiana. Masks will not be required while visiting the Indiana State Fairgrounds & Event Center for fully vaccinated individuals in public outdoor settings. If you are not vaccinated, guests are encouraged to wear a face covering and should follow the CDC guidelines on when wearing a face covering is warranted. The CDC currently recommends fully and non-vaccinated individuals wear a mask in public indoor settings.